"Can't you stay at home today? It is so hot outside" Her mother said, fanning herself with her dupatta.
"Mom, Mumbai is always hot!"
"I feel so weak with all this heat that I wouldn't venture out if I could help."
Keya paid little attention to what her mother was cribbing about. She was busy getting dressed up. She put on her pink top.
He had told her that she looked cute in pink.
Her cellphone beeped. She quickly grabbed it.
"Hey, did you ask?" The message read.
"Wait, I will ask." She typed away
Her mother was still hovering over her. She eyed Keya suspiciously. Keya pulled her mom beside her.
" Mom, everyone is going for a night out today."
"Night out! No, no"
"Please ma, I never go out. All my friends would be there." She cut in.
"Keya, you know your papa doesn't like all this." She reasoned.
" But papa is out of town. How will he know if you don't tell?"
After much persuasion, Keya's mother finally gave in but not before she made her promise to call often. Keya was overjoyed. She conveyed the news.
"That's great.I will pick you up at 4."
" Don't come near my house"
"Then?"
"Whole day your phone beeps. Who do you message so much?" Her mother came to her room again.
Keya put her phone on vibration as soon as her mother went into the kitchen and continued the conversation.
She was ready before it was even 3 pm and fiddled with her phone. She would be seeing him after almost a week. He had proposed her a day before their college holidays. He had wooed her away long before that and she didn't wait before accepting his proposal. Her friends had been very cross with her following this decision. Arjun was known as the play boy.
They don't know him as she did.
She had the same impression about Arjun when she first saw him. He was so strikingly handsome and had an airy attitude that made people feel that he was a playboy. He had just been unlucky in love. His previous affairs had gone kaput for other reasons but he was named a playboy. She stayed away from him but always noticed him.
She had started talking to him after she joined the college cultural committee. Contrary to her ideas, Arjun had been polite and a sweet talker. Within days, she began dreaming about him. College had just become an excuse to catch a glimpse of him. He began to take notice of her a few weeks after that. He had asked for her contact number and she had been on cloud nine. They started chatting more on phone and she had become sure that he had fallen for her too. It was like a dream to have a guy like Arjun. So handsome and so madly in love with an ordinary girl like her. If only her friends had been accepting of them!
She stood at their decided bus stop sharp at 4 pm. She saw him riding on his bike and her heart skipped a beat.
How could he look so perfect all the time
. He was dressed in a black T-shirt and a blue jeans, the colours making him look all the more fair. He told her she looked beautiful and she blushed. She slid behind him and put a hand on his shoulder.
"You would fall off" He said.
She giggled and held him by the waist. She felt his toned abdomen tighten at her touch.
His body was like a model! She wondered if he ever thought of acting or modelling !
After ten minutes of ride they had reached outside his house. She fished out her mobile phone to call her mother and let her know that she had reached safely.
She unlocked the screen and saw the missed call icon.
38 missed calls in 10 minutes! She wondered what was going on.
It was her Mom. She called back but her mom did not pick up the phone. Keya panicked. Her mother was an asthma patient. What had she told about feeling faint? Damn, was she really not well?
She called up her neighbor but their landline was busy. Keya stamped her foot in desperation.
"Keya, come inside." Arjun said
It all felt wrong. She had lied to her mother. It was going to be only Arjun and Keya. They had planned to watch a movie and have fun. She had hesitated and he had told her that he had no other intentions. He told her not to come if she didn't trust him.She didn't want to lose him. Did she trust him so much that she had lied to her mother? She was enjoying the ride with Arjun and not felt the vibrations of her phone deep in her handbag. Her mother had been calling her so desperately! She would never forgive herself if something happened to her mother. Why had she been so careless?
"Keya!" Arjun shouted.
She kept trying her mother and the neighbor.
Can't he see I m worried. The fool!
"Arjun, drop me home. Now!" She shouted.
"Are you crazy? You can't just cancel everything." He said in a irritated tone.
"Everyone was right. You are just a prick."
"Look at yourself. You think you are some princess? You came after me. I m just trying to have fun."
"I don't have time for this nonsense. Enjoy yourself!"
She walked away from him and hailed an auto.
She tried her neighbor again. This time the call was answered.
"Madhu aunty!!" she almost cried.
"Keya?"
"Aunty, please check on mom." She requested.
"Why? She is at my house. I will give her the phone, wait."
"Mom! Are you ok?" She was hysterical.
"Yes beta. Did you reach?"
"Why did you call me 38 times?" She asked in disbelief.
" Where did you keep the remote Keya? I wanted to watch my serial. Anyway I m watching it at Madhu's house. Ok, the ad is over. Call you later."
"Mom, you are unbelievable! I m coming home." She smiled.
If it weren't for her Mom, she would have made a terrible mistake of trusting Arjun. Her friends were right afterall.
If everything looks so perfect, it is fake.
The 38 missed calls had just made her miss her biggest mistake.
--------------------------------------------------------------------------------------------
He watched her auto disappearing. He banged his fist on the bike. Damn the girl! Wasted all efforts!
He would have to change his plan.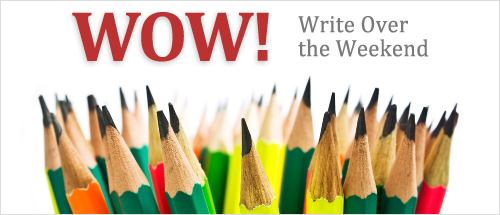 This time your entry must contain, '38 missed calls in 10 mins! He/She wondered what was going on.'